Back in August, a few weeks before the birth of Oliver, Joanne and I were at our neighbourhood mall when I spotted a curious piece of merchandise—an adult-sized mermaid fin blanket.
Joanne said that these things were getting popular. I thought it was a brilliant product idea.
So I challenged her to crochet a miniature one for Oliver, as the gimmick for his first photoshoot.
The first version of the fin was completed just days before the delivery, but I felt that the colour wasn't masculine enough. So she started on a new one, and it was completed a few days after Oliver came home from the hospital.
A week later, I ambushed the sleepy Oliver after his early-afternoon feed.
Setup was simple—a white towel over the Muji sofa as the backdrop, and one indirect speed light in a soft box for lighting.
The main challenge was getting him into the tail—he had grown faster than we expected and it was a very tight fit! In fact, his diapers almost come off a few times during the shoot as he tried to wriggle his way out of the tail.
Also took the chance to shoot some closeups of his face, and those tiny hands and feet.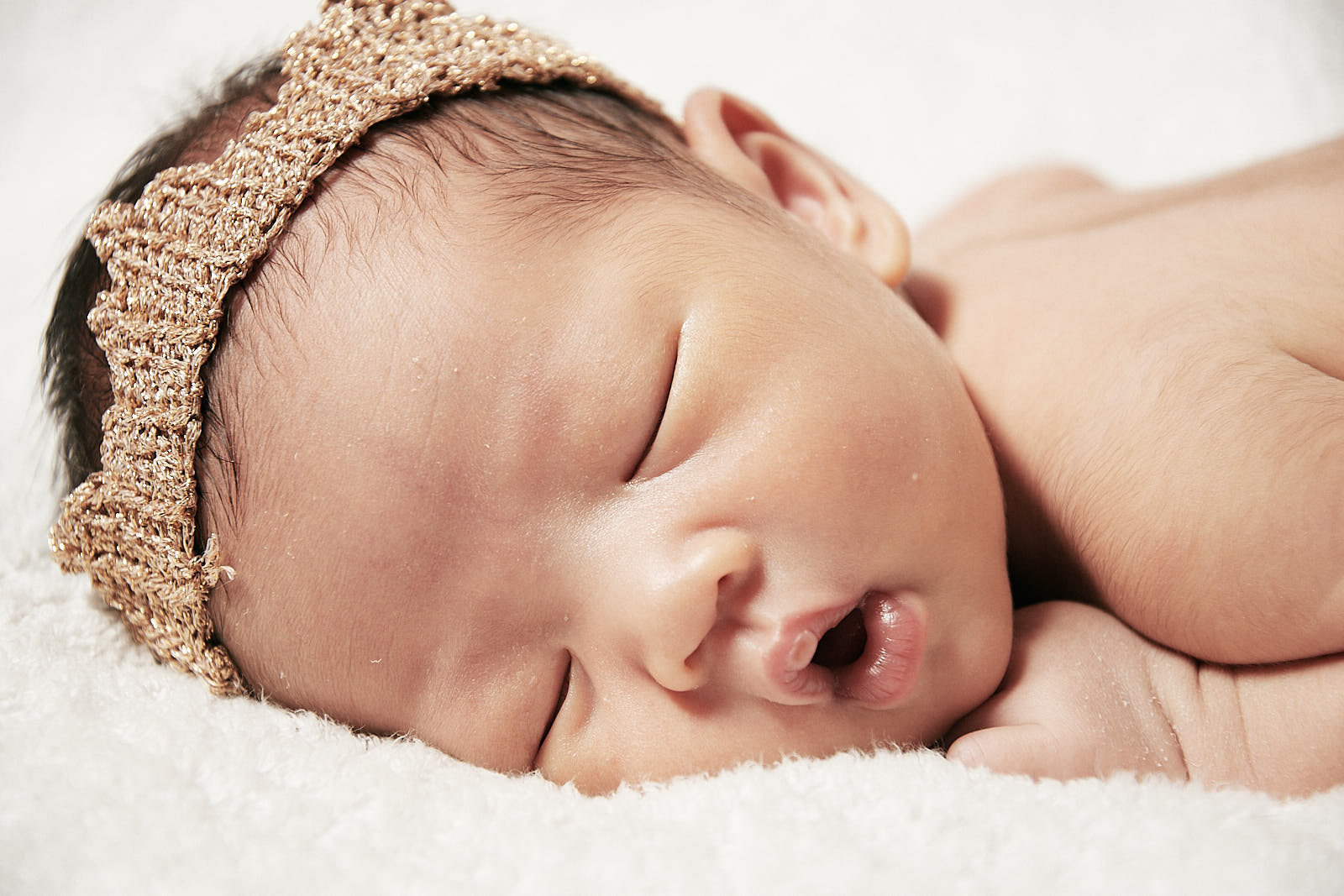 What the carrot
Many months ago, when we were thinking up names for Oliver, I wanted to go with "Carrot". Honestly thought it was very unique and endearing. But everyone whom we spoke to warned that my boy will be bullied and made fun of for having the name of a vegetable. After hearing the same reasons for the umpteenth time, I relented and we went with a more normal name instead.
Still, we could still call him "Carrot" at home, to confuse him further. Between us and the grandparents, we already call him four or five versions of his actual registered name (English and Chinese), plus random nicknames like "little monster" and "poopy". He might find it funny that we call both him and his orange crocheted toy the same thing...
Oliver turns one month old tomorrow, and it's amazing how much more fussy he has become, compared to his compliant two-week self. While he used to fall asleep soon after his feeds, he now takes a lot more cajoling and soothing before he would wind down and give his parents and my mother a break from tending to him. Sometimes, he fusses for so long that he doesn't catch any sleep between feeds.
The past month has been the most stressful time of my entire life for sure, and one of my regrets is not documenting his daily life more closely with my cameras. I hope to do better in the coming months!